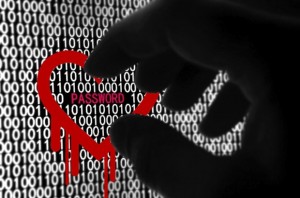 Heartbleed Bug
The Heartbleed Bug is a serious vulnerability in the popular OpenSSL cryptographic software library. This weakness allows stealing the information protected, under normal conditions, by the SSL/TLS encryption used to secure the Internet. SSL/TLS provides communication security and privacy over the Internet for applications such as web, email, instant messaging (IM) and some virtual private networks (VPNs). The Heartbleed bug allows anyone on the Internet to read the memory of the systems protected by the vulnerable versions of the OpenSSL software. This compromises the secret keys used to identify the service providers and to encrypt the traffic, the names and passwords of the users and the actual content. This allows attackers to eavesdrop on communications, steal data directly from the services and users and to impersonate services and users.
What is the CVE-2014-0160?
CVE-2014-0160 is the official reference to this bug. CVE (Common Vulnerabilities and Exposures) is the Standard for Information Security Vulnerability Names maintained by MITRE. Due to coincident discovery a duplicate CVE, CVE-2014-0346, which was assigned to us, should not be used, since others independently went public with the CVE-2014-0160 identifier.
Am I affected by the bug?
You are likely to be affected or indirectly. OpenSSL is the most popular open source cryptographic library and TLS (transport layer security) implementation used to encrypt traffic on the Internet. Your popular social site, your company's site, E-commerce site, hobby site, site you install software from or even sites run by your government might be using vulnerable OpenSSL. Many of online services use TLS to both to identify themselves to you and to protect your privacy and transactions. You might have networked appliances with logins secured by this buggy implementation of the TLS. Furthermore you might have client side software on your computer that could expose the data from your computer if you connect to compromised services.
What versions of the OpenSSL are affected?
Status of different versions:
OpenSSL 1.0.1 through 1.0.1f (inclusive) are vulnerable
OpenSSL 1.0.1g is NOT vulnerable
OpenSSL 1.0.0 branch is NOT vulnerable
OpenSSL 0.9.8 branch is NOT vulnerable
What should website owners do?
Verify if you are using a vulnerable version of OpenSSL.Upgrade OpenSSL as soon as possible. OpenSSL 1.0.1g was released on April 7, 2014. Reissue your security certificates for SSL/TLS. The vulnerability has been present for two years and there is no way to verify if your private key has been compromised as a result of this vulnerability. In addition, a compromised key would be used to silently monitor communications from your users and the attack would be undetectable. It is prudent to assume a breach and proactively reissue security certificates. Implement Perfect Forward Secrecy. This additional layer of security protects encrypted data from several potential attacks by using a per session random keys. Change passwords: If the compromised OpenSSL library had been used to protect login and password information (e.g. like in many cases using SSL for account login pages), this information should be considered compromised. That means that after the library has been upgraded all compromised passwords should be changed. The best way to do this is to inform the users that their password might have been compromised due to this vulnerability and that they should change their password, combined with system of one-time forced change of password after login.
What should users do?
Unfortunately there's not much a user can do. If you have an account at one of the many large websites that may have been affected, you can proactively change your password just to be safe